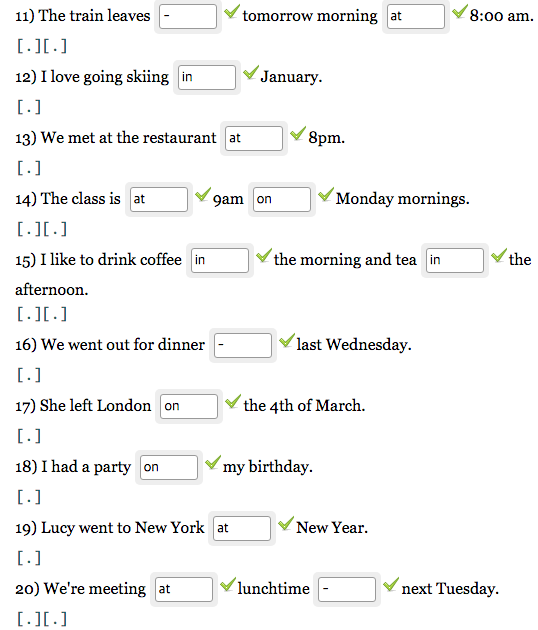 After
Today I did homework that my teacher gave.
It was about prepositions but it was too hard for me.
Most of them I've got wrong answers. I looked into them again and corrected them, but still, I don't understand many things
Before
Today I did homework that my teacher set a homework
It's about Prepositions but It was too hard for me.
Most of them were wrong. I saw them again and corrected them again, but I don't know.
오늘은 집에서 영어선생님이 내주신 숙제를 풀었다.
전치사에 관한 문제였는데 나에게는 너무 어려웠다.
대부분 틀려서 정답을 보고 다시 수정했는데 그래도 잘 모르겠다.

https://www.perfect-english-grammar.com/time-prepositions-exercise-1.html