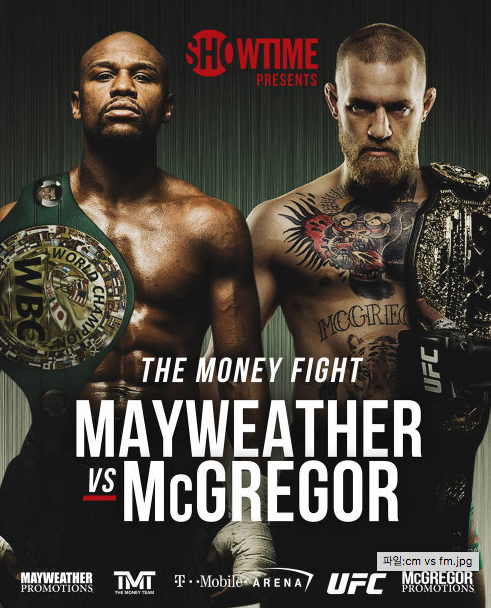 Today is the day of the boxing match of Mayweather and McGregor for 100 billion games.
Mayweather has a record of 49 wins and undefeated but has a bickering style.
Corner McGregor is the ultimate UFC champion fighter.
There is no doubt that UFC's active champion, whose boxing skills are his biggest advantage at MMA, is legendary
It was possible that a 40-year-old boxer who was retired two years later, who had not won a KO for 10 years, was defeated by an outright fight.
However, it was a proven match that the level difference with the boxer at the peak was considerable.
오늘은 1000억짜리 경기 메이웨더와 맥그리거의 복싱경기가 있는날이다.
메이웨더는 49승 무패의 기록을 가지고 있지만 지루함을 유발하는 경기 스타일을 가지고 있다.
코너 맥그리거는 UFC 챔피언 최정상급 파이터 이다.
MMA에서 복싱 실력을 가장 큰 장점으로 가진 UFC의 현역 챔피언이 아무리 레전드라지만 
은퇴한지 2년 된, 그것도 10년간 KO승이 없었던 40살의 복서에게 완패를 당한 것으로 얼추 싸움이 성립되는 정도는 가능했다.
하지만 정점의 복서와의 레벨 차이는 상당히 있었다는 것을 여실히 증명한 경기가 되었다.